A platform aimed at helping artists build their artist career by coaching them on creative, career, and mental wellbeing decisions.


What Can We Help You With?
You're in good company.
We exclusively work with worldwide renowned artists and certified coaches.
JoeySuki
Experienced Artist & Certified Coach
Bassjackers
DJ Mag Top 100 DJ and Music Producer
Jay Hardway
DJ Mag Top 100 DJ and Music Producer
Sam Feldt
Multi Platinum Award-Winning DJ & Producer
Dannic
DJ, Producer & Label Owner
What Clients Say About Us
Ever since I started my coaching sessions I've been able to put my life into perspective, zoom out and get a grip on my day to day life. It's helping me find balance in a chaotic world.
Atmozfears
Artist Coaching shows you the right direction and how you can get there. Very generous and professional team, helpful and doing a lot for the DJ community! Happy to be a part of it and looking forward to many years together!
Labi Ramaj
Every client is different and Joey's team not only recognizes that but also takes the time to personally get to know you and the best approach in which you'd be best teachable. The amount of growth I've seen in such a short time is priceless.
Roy Orion
Before the coaching, I just released a couple of tracks… With the help of Artist Coaching, I managed to release 10 tracks in just 8 months!
Lancie Green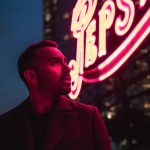 Since being coached, I have completed two songs in a month, without having the problem with overthinking on whether the songs are good or not, or if I should release it or not.
Francisco Lozano
We wanted to get a second opinion, a sparring partner and someone who could help us through the hard mentally challenging times in our artist lives. That's where Artist Coaching came in.
Blasterjaxx
I've managed to get 1.000.000 streams on my music in just one year with the help of Artist Coaching.
Josh Le Tissier